Things To Do At The Island of Bute
Beautiful Islands have always been a popular choice as holiday destination for families. No matter whether you want to spend some days of serenity or make your life more adventurous, Islands have always been a perfect place to make it happen. The Island of Bute is one such name is the world of tourism that has gained huge popularity in a small period of time. The Isle of Bute is a small and beautiful island in Scotland, and it is located in the Firth of Clyde. As far as accommodation in the Isle of Bute is concerned, there is no need to worry about because you would find in plenty. Through this article, we will let you know about some of the exciting things to do at the Island of Bute.

Explore the Island of Bute on Foot
If you truly want to explore each and every beautiful element of the Island of Bute then it can be done on foot only. The isle has several paths and routes that will take you to some of the most striking locations to visit. The Balnakailly Loop Walk located at Balnakailly Woodland is a must visit place on Bute.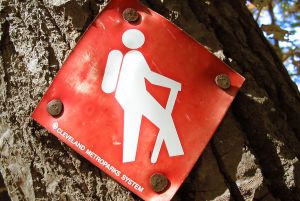 Explore the Coast of Bute by Sea Kayak
The coast of the Island of Bute stretches over 60 miles and it is one of the most beautiful coasts in Scotland. Moreover, travelling across the coast by sea kayak definitely adds more fun to the whole experience. In case you are thinking that it a difficult sport to be trained, you need to re-think. Yes, you can learn it within couple of days by signing up to a guided tour. There is no need to mention that the wildlife and scenery of the coast are simply breathtaking.

Go Horse Riding
Horse riding on Bute is considered absolutely a safe activity due to the presence of a wide network comprising of bridleways and off-road trials. However, children have to be mature enough to handle the reins without facing any problem. Well, there are couples of riding centre in Bute that offer lessons on horse riding and have wide range of horses as well ponies to match children.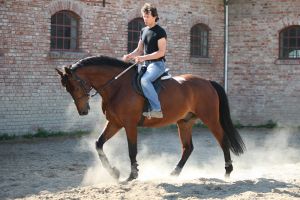 Check out the Loos on Bute
You might be thinking why anyone would suggest this kind of activity! Well, the loos on Bute are in fact a Victorian WC, situated near to Rothesay Pier. Without any doubt, it was constructed for gentlemen, and it has managed to survive till date. The inside of the loos features beautifully designed ceramic tiles not only on the floor but walls as well. The loos remain open throughout the year for the visitors.

Go Cycling Around The Island
Cycling is in fact one of the most popular activities you can think of in almost any part of the world, unless it is not submerged in water. The Isle of Bute looks absolutely fine for this activity, and it suits people of all age groups. You will find several bike sheds just near to the ferry terminal. Simply hire a cycle that suits your physical aspects and hit the road.